Thrift Pop-Up!
Thrifting on Campus!
We started a Thrift Pop-Up! It started with a Winter Clothing Drive but we kept getting donations so we decided to stay open and keep it going! Now we have clothing, shoes, and other items available right outside our offices available all the time! It is completely free and students can take as they please, no questions asked.
We are partnered with the Office of Alumni Relations, Office of Sustainability, Business Career Services, ASUU, USHE, and more!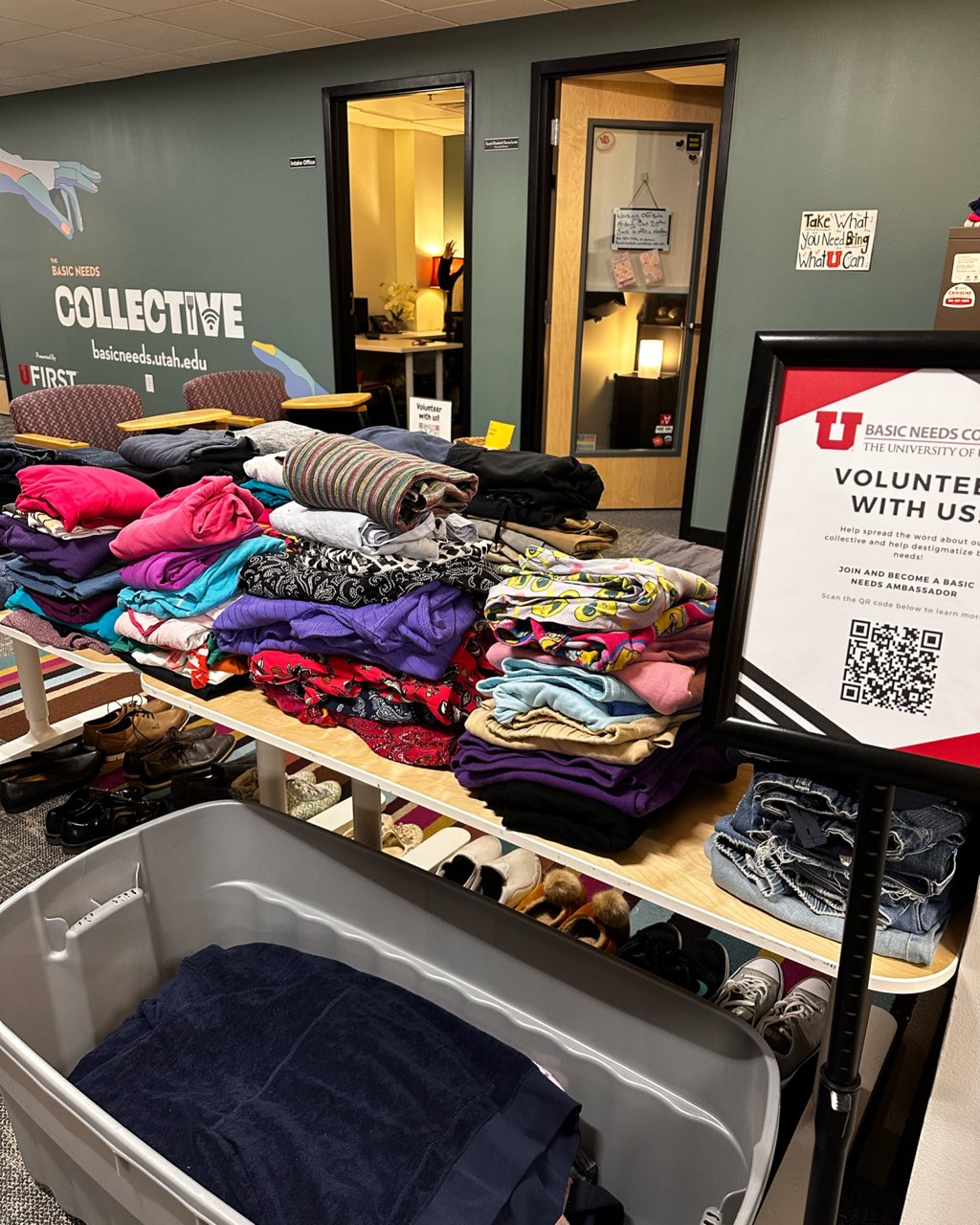 How to get involved
You can donate at anytime at the bin located outside our office. All we ask is that students taking or donating things fill out the survey we have all around the thrift shop.
Survey of usage: On average, people donate 1-5 items, and people take 1-5 items. All respondents endorsed that they think this project is useful, would recommend it to others, and want to see it continue