The Basic Needs Collective (BNC) functions as a space for student interaction, community development, and a coordinated exchange of information in order to promote wellness as a key to student success. Recognizing the many factors that contribute to wellness, the BNC seeks to provide a central location for resources related to food security, affordable housing, health insurance, managing finances, legal services, and mental health, to name a few. In order to do this, the BNC builds upon the existing success of institutional and community partnerships to facilitate supporting students through warm introductions and connections to internal and external partners.
Interested in promoting our work? Check out our media kit for more information and shareable assets.
BNC Core Four
While the BNC officially is housed under Student Development & Inclusion, there is a great emphasis on the collective nature and effort that it takes to support students' needs. The BNC Core Four works together to lead and coordinate that effort.
Dr. Bryan Hubain

Associate Vice President of Student Affairs: Student Development and Inclusion
Dr. Bryan Hubain hails from the Helen of the West Indies, Saint Lucia! He currently oversees the Women's Resource Center, Veterans Success Center, LGBT Center, Financial Wellness Center, TRIO Programs, and Career & Professional Development Center.
His role with Basic Needs Collective is to provide strategic direction in collaboration with his colleagues for Basic Needs as a whole. He would like to find more ways of connecting with University of Utah students and find ways of supporting their success by creating access to University related services and resources. His research and practice mutually inform each other in hopes of dismantling systemic barriers that undermine the success of underrepresented students, and finding ways to promote the persistence and degree completion of underrepresented students in higher education.
Kim Hall

Associate Director of Development: Student Development & Inclusion
My passion for assisting students with their educational and life challenges comes from the belief and experience that they are often only a couple of informed questions away from getting the resources they need. We are not only assisting students to research their options for support from either the University or the community but we are also teaching them to negotiate systems and institutions, ask questions and to feel comfortable reaching out for help. Student's lives are challenging and complicated. As a member of the Student Affairs Team I feel a very strong pull to work with students in any way I can that allows them to negotiate their challenge, be retained as a student and graduate from the University of Utah.
Melanie Lee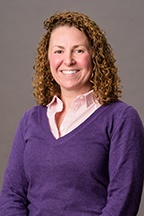 Associate Director of the Office of Student Success and Empowerment
About me… I am a leadership nerd, BBQ aficionado, and sports fan. I am originally from Kansas City, MO and have spent time in Virginia, Tennessee, Louisiana, and Utah. Currently, I am an Educational Leadership & Policy Ph.D. student here at the U and am interested in the experiences of students' perceptions of access to programs on campuses. I hold a Master's degree in College Student Personnel from the University of Tennessee – Knoxville and a Bachelor's degree in Political Science and a minor in Leadership Studies from Christopher Newport University.
My philosophy for working with students is nothing magical (sorry, no sweet patronus here), but is instead student-centered. Ahem.. that means you. I am here to be a resource for you and it is my job to soak up as much information as humanly possible to be the best resource I can be. Colleges and universities are their own universe with new names for things and new processes for how things are done. My job is to help you navigate this strange place we get to share together.
Sarah Elizabeth Garza-Levitt
Associate Director of the Department of Nutrition and Integrative Physiology and Utah Center for Community Nutrition
Sarah Elizabeth leads administrative management of the department's academic affairs and operations and community partnership development of the department's public service center. Additionally, Sarah Elizabeth serves as co-chair of the College of Health Diversity and Inclusion Committee and chair of the department's Equity, Diversity, and Inclusion (EDI) workgroup. Through her work, Sarah Elizabeth strives to make evident the connections between mental and physical health through a deep commitment to advancing prevention programs, research, and integrative health.
Since joining the U in 2016, Sarah Elizabeth has been an active member of the campus community advocating for elevating basic needs' importance as key to success. Informed by her personal experience as a single working parent, taking many years to attain higher education, she believes basic needs as the economic, food, and housing experience among students, staff, and faculty directly impact their health and well-being. In 2020 Sarah Elizabeth led efforts to found the health campus FEED U Pantry satellite, located in EHSEB. Additionally, she established a partnership with the pantry and University Hospital Nutrition Care Services on a food recovery project. As of November 2020, over 5,000 lbs. of food have been recovered from being wasted and distributed through the pantry.
Partner Offices
Each one of our partner offices brings specialized knowledge to the BNC, which allows us to provide students with the resources and tools they need to succeed. Learn more about each of the offices that help make our work possible.